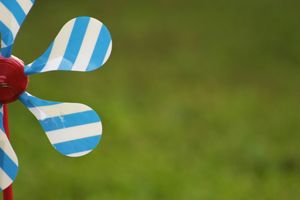 We love what we do. The passion we have for our work enables us to take ownership of our clients' projects. We constantly strive to deliver the highest-quality products possible.
There is no greater satisfaction than delivering a finished product that helps a client reach their goals and objectives. To learn more about our approach to customer service, follow the provided links for more information.
Our Mission And Promise To You
Our mission is to provide you with the highest-quality products and services possible in a timely fashion and at a competitive price. We promise to listen to you and help you achieve your business goals. We will always be there with honest, expert advice and quick, friendly customer service.
Our goal is to meet and exceed your expectations.
Guiding Principles
Cromer Printing, Inc. has been serving the Central Florida area for over 30 years, but its roots go back for more than half a century in the printing industry.
The company was founded by R. L. (Bob) Cromer, who began his printing career in 1938 with the Haines City Herald. He served in both the printing and editing phases of the business for 30 years. Along with his wife, Jean, he established Cromer Printing in 1971.
In 1973, they were joined by their daughter, Bobbi Freeman, who specialized in the Typesetting and Design Departments. When her parents retired in 1988, Bobbi purchased the business.
In 2005 Cromer Printing, Inc. merged with Superior Press of Orlando and became Cromer Press.
Since its inception, the company has been dedicated to its principals of service, quality and customer satisfaction. It began with what was then the most modern equipment available, and over the years, has kept pace with the introduction of new technology that assures Cromer's customers the finest products at the most reasonable prices.
Cromer Press provides a wide range of products from simple one-color items like business cards, letterheads and envelopes, to the most sophisticated four-color process brochures, sales pieces and general marketing materials. Cromer Press also provides full service direct mail options such as bulk mail, first class, non-profit, and EDDM.
Cromer's staff is user-friendly, providing assistance to any customer - whether it's a small one-person operation or a many-faceted company with complex needs.
Cromer Press welcomes visitors at its Haines City office and plant. If assistance is needed, a personal appointment can be made at the office or the customer's business location. Local pickup and delivery is a free customary part of the service.
You are invited to become one of a vast family of businesses who have learned they can depend on the services and the products they receive from Cromer Press.