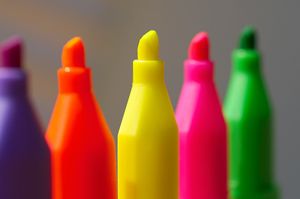 In working with us, you'll find that our company is not overly regimented. Everyone understands their role but is willing to help out wherever needed to see a job through. You'll never hear a member of our staff say, "that's not my job."
Though we believe whole-heartedly in this open approach, it's necessary to separate our company into a few departments. Whether it's Customer Service or production, it takes everyone we have to make our clients look their best.
Printing ServicesCromer Press offers full color and black and white digital, on-demand printing services with our Xerox® Versant 80 Presses. The 10-bit processing of this press ensures accurate color and stunning results every time. We can produce products ranging from short to long runs by utilizing one of our Komori or Shinohara offset printing presses.  With run speeds of nearly 15,000 IPH, Cromer can produce high quality, high volume offset printed products. Cromer is proud to offer products such as booklets, newsletters,  magazines, postcards, business cards, training manuals, financial reports, and many other bound documents. Multi-page documents can be bound using plastic spiral coils, wire-O, GBC, saddle stitch, or perfect bind. Add a little color and organization to your smaller, variable projects.

Design ServicesOur Design Department is capable of creating materials that work, from simple flyers to multi-page catalogs. They work with our prepress team in an up-to-date PDF workfow utilizing the latest in design and production software. Proofing can range from a simple black and white laser to a state-of-the-art, 95% accurate high-resolution color proof. These proofs are an economical step towards meeting your printing expectations.

Our designers have extensive knowledge of industry standard computer page layout and graphic applications including Adobe InDesign, Illustrator, and Photoshop.

Finishing ServicesThe Finishing Department can perform nearly any finishing request needed for the typical commercial and quick print customer.

We handle everything from basic cutting, folding and laminating to more elaborate mail preparation and booklet-making services. In-house binding, padding, basic die cutting, perforating and numbering saves our customers time and money. Our full range of bindery services allows every job we produce to go out the door ready for distribution.

Mailing ServicesCromer Press offers full-service direct mail solutions from EDDM to drop-ship delivery throughout Florida and nationwide to offer the quickest possible delivery and deepest postal discounts. Our services include inkjet addressing, tabbing, gluing, inserting, card affixing and personalization. Our staff has over 50 years combined mail experience and will help you navigate the constant USPS requirements and changes.

Customer ServiceEach of our Sales and Customer Service Representatives are trained, knowledgeable, and experienced. They partner with you to provide advice and guidance to ensure your project will exceed your expectations. No matter what your printing needs are, we can help. We offer competitive prices, fast turnaround & quality products. Cromer Press offers pick up and delivery to your local area. Give our friendly staff a call for a quote on your next project! We would love to meet with you!

Copy CenterThe most up to date equipment fills our copy center.  Black and white or full color - it's full speed ahead.

DeliveryFree local delivery is always available from our in-town vans. Cromer Press utilizes a variety of national and international shippers and delivery services to get your material delivered anywhere in the world.